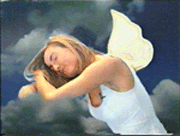 New York, January 4, 2021
Here are some COMPANY OF HEAVEN NYC news for January 2021:
Andrew Cyrille is a September 2020 recipient of an Artist award from the Doris Duke Charitable Foundation.
Kris Davis is the co-winner of the 2020 Downbeat Critics Poll in the piano category. Follow up winner in the category "Jazz Artist of the Year". Downbeat August 2020 edition.
Concert bookings now possible for 2021 - 2022.
New releases:
Michael Musillami & Peter Madsen "Pictures" released October 6, 2020 on Playscape Recordings.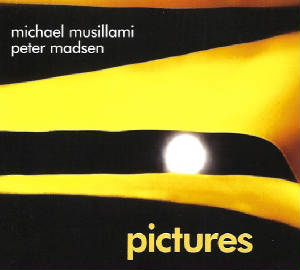 Matt Wilson Quartet "Hug" released August 28, 2020 on Palmetto Records.
Adam Nussbaum "Leadbelly Reimagined" released on August 28, 2020 on Sunnyside Records.
Lucian Ban/John Surman/Mat Maneri "Transylvanian Folk Songs" release date May 15, 2020 on Sunnyside Records.
Ohad Talmor's Newsreel "Long Forms" released on Intakt Records on March 20, 2020.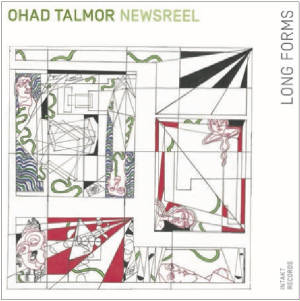 Jay Clayton & Jerry Granelli "Alone Together" released on Sunnyside Records on January 31, 2020.
Make sure to check in for news and updates at this site from time to time!
Andreas Scherrer/Judith Insell.
---------------------------------------------------------------
Here is a look back at the Company of Heaven Jazz Festivals:
COMPANY OF HEAVEN JAZZ FESTIVAL IV - Pocket Edition 2012

Sunday, January 8 from 2 - 5 pm, Michiko Studios, New York City, 149 West 46th Street, 3rd floor:
Theo Bleckmann/Vocal Solo
Matt Darriau/Brandon Terzic/Matt Kilmer Oriental Trio
Aram Bajakian's Kef
Kris Davis/Solo Piano
Judith Insell/Viola & Joe Fonda/Double Bass
Michael Musillami Trio
COMPANY OF HEAVEN JAZZ FESTIVAL III 2011

January 7 & 8, Cornelia Street Cafe, New York City
29 Cornelia Street, West Village, NYC

January 7, 8.30/9.45/11 pm
Matt Darriau's Ballin' the Jack
The Refuge Trio (Theo Bleckmann/Gary Versace/John Hollenbeck)
Michael Musillami Trio
January 8, 8.30/9.45/11 pm
Jon Irabagon & Mike Pride
The Jay Clayton Trio
Mario Pavone's Totem Quartet
COMPANY OF HEAVEN JAZZ FESTIVAL II 2010
Jan. 8, 9, 10 @ The Cornelia Street Cafe
Friday, January 8, 2010
8:30pm "R*Time" w/special guest Judith Insell(viola)
Reut Regev – trombone
David Phelps – electric guitar
Sean Conly – bass
Igal Foni - drums

9:45pm "The Other Quartet"
Ohad Talmor - tenor saxophone, clarinet
Russ Johnson - trumpet
Pete McCann - guitar
Mark Ferber - drums, percussion

11pm Mario Pavone's "Totem"
Mario Pavone / bass
Peter Madsen / piano
Dave Ballou / trumpet , flugelhorn
Gerald Cleaver drums

Saturday, January 9, 2010
8:30pm "The Thirteenth Assembly"
Taylor Ho Bynum - cornet
Mary Halvorson - guitar
Jessica Pavone - viola
Tomas Fujiwara - drums
9:45pm Tony Malaby's "Paloma Recio"
Tony Malaby, saxophone
Ben Monder, guitar
Eivind Opsik, bass
Nasheet Waits, drums

11pm Mark Helias' "Open Loose"
Mark Helias - bass
Tony Malaby - tenor saxophone
Tom Rainey - drums

Sunday, January 10, 2010
8:30pm Michael Musillami's Trio + 3
Michael Musillami - guitar
Joe Fonda - bass
George Schuller - drums
Marty Ehlich - Alto Sax
Matt Moran - Vibes
Ralph Alessi - trumpet
9:45pm George Schuller "Circle Wide"
George Schuller - drums, comp, arr
Peter Apfelbaum - tenor/soprano sax
Dave Ambrosio - bass
Tom Beckham - vibes
Brad Shepik - guitar

11pm Matt Darriau's "Ballin' the Jack"
Matt Darriau - alto/soprano sax, clarinet
Andy Laster - baritone sax, clarinet
Frank London - trumpet
Curtis Hasselbring - trombone
George Schuller - drums
Joe Fitzgerald - bass
Anthony Coleman - keyboard, piano
*******************************************************************