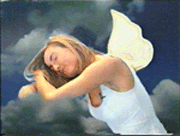 New York, September 26, 2018
Here are some COMPANY OF HEAVEN NYC news for September 2018:
Pianist Kris Davis was voted "Rising Star Jazz Artist" by the Downbeat Magazine Critics Poll 2018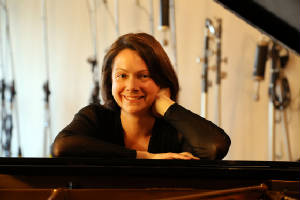 There is an addition to the COMPANY OF HEAVEN NYC roster:
Probably the world's second most famous drummer - Matt Wilson:

And wonderful Brooklyn violinist Sam Bardfeld: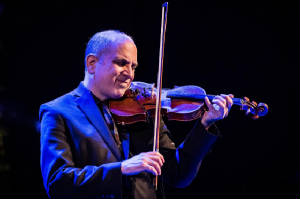 New releases:

Lee Konitz & Dan Tepfer "Decade" released July 6, 2018 on Universal Music.
Michael Musillami Trio + 2 "Life Anthem" released June 5, 2018 on Playscape Recordings.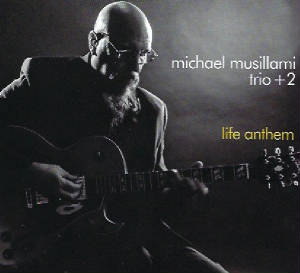 Adam Nussbaum's Leadbelly Project released February 2018 on Sunnyside Records.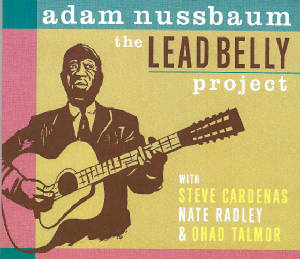 Kris Davis & Craig Taborn "Octopus" released January 26, 2018 on Pyroclastic Records.

Live in Ann Arbor, Columbus & San Diego in 2016: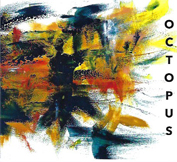 Sam Bardfeld "The Great Enthusiasms" released in October 2017 on bju Records.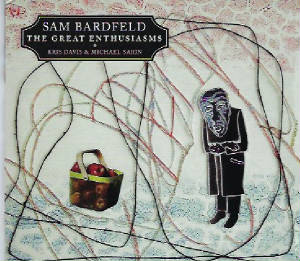 Make sure to check in for news and updates at this site from time to time!
Andreas Scherrer/Judith Insell.
---------------------------------------------------------------
Here is a look back at the Company of Heaven Jazz Festivals:
COMPANY OF HEAVEN JAZZ FESTIVAL IV - Pocket Edition 2012

Sunday, January 8 from 2 - 5 pm, Michiko Studios, New York City, 149 West 46th Street, 3rd floor:
Theo Bleckmann/Vocal Solo
Matt Darriau/Brandon Terzic/Matt Kilmer Oriental Trio
Aram Bajakian's Kef
Kris Davis/Solo Piano
Judith Insell/Viola & Joe Fonda/Double Bass
Michael Musillami Trio
COMPANY OF HEAVEN JAZZ FESTIVAL III 2011

January 7 & 8, Cornelia Street Cafe, New York City
29 Cornelia Street, West Village, NYC

January 7, 8.30/9.45/11 pm
Matt Darriau's Ballin' the Jack
The Refuge Trio (Theo Bleckmann/Gary Versace/John Hollenbeck)
Michael Musillami Trio
January 8, 8.30/9.45/11 pm
Jon Irabagon & Mike Pride
The Jay Clayton Trio
Mario Pavone's Totem Quartet
COMPANY OF HEAVEN JAZZ FESTIVAL II 2010
Jan. 8, 9, 10 @ The Cornelia Street Cafe
Friday, January 8, 2010
8:30pm "R*Time" w/special guest Judith Insell(viola)
Reut Regev – trombone
David Phelps – electric guitar
Sean Conly – bass
Igal Foni - drums

9:45pm "The Other Quartet"
Ohad Talmor - tenor saxophone, clarinet
Russ Johnson - trumpet
Pete McCann - guitar
Mark Ferber - drums, percussion

11pm Mario Pavone's "Totem"
Mario Pavone / bass
Peter Madsen / piano
Dave Ballou / trumpet , flugelhorn
Gerald Cleaver drums

Saturday, January 9, 2010
8:30pm "The Thirteenth Assembly"
Taylor Ho Bynum - cornet
Mary Halvorson - guitar
Jessica Pavone - viola
Tomas Fujiwara - drums
9:45pm Tony Malaby's "Paloma Recio"
Tony Malaby, saxophone
Ben Monder, guitar
Eivind Opsik, bass
Nasheet Waits, drums

11pm Mark Helias' "Open Loose"
Mark Helias - bass
Tony Malaby - tenor saxophone
Tom Rainey - drums

Sunday, January 10, 2010
8:30pm Michael Musillami's Trio + 3
Michael Musillami - guitar
Joe Fonda - bass
George Schuller - drums
Marty Ehlich - Alto Sax
Matt Moran - Vibes
Ralph Alessi - trumpet
9:45pm George Schuller "Circle Wide"
George Schuller - drums, comp, arr
Peter Apfelbaum - tenor/soprano sax
Dave Ambrosio - bass
Tom Beckham - vibes
Brad Shepik - guitar

11pm Matt Darriau's "Ballin' the Jack"
Matt Darriau - alto/soprano sax, clarinet
Andy Laster - baritone sax, clarinet
Frank London - trumpet
Curtis Hasselbring - trombone
George Schuller - drums
Joe Fitzgerald - bass
Anthony Coleman - keyboard, piano

Cornelia Street Cafe
29 Cornelia Street
Greenwich Village, NYC
(212) 989-9319
*******************************************************************